Asia Pacific Americans Corporate Survey Partner: Leadership Education for Asian Pacifics, Inc. (LEAP)
Envisioned as a vehicle to develop future leaders, Leadership Education for Asian Pacifics, Inc. (LEAP) is a national nonprofit organization whose mission is to achieve full participation and equality for Asian and Pacific Islanders (APIs) through leadership, empowerment, and policy. LEAP works to meet its mission by: Developing people, because leaders are made, not born; Informing society, because leaders know the issues; and Empowering communities, because leaders are grounded in strong, vibrant communities. When LEAP opened its doors in 1982, it had a simple yet powerful idea: that in order for API communities to realize their full potential and to foster robust participation in this increasingly globalized world, these communities would have to begin producing leaders who could advocate and speak on their behalf. LEAP recognizes that the need for API leadership has two separate but inextricably linked components: quantity and quality. Not only is there a need for greater numbers of API leaders, but these leaders also must be more effective if API communities are to thrive and become full participating members of our global society. Through culturally relevant workshops and programs, more than 115,000 people from colleges and universities, community and student organizations, federal and state government agencies, and Fortune 1000 companies across North America and Asia have participated in over 2,500 leadership development programs, organizational development workshops, career management, and diversity trainings. Understanding that solid leadership development must be paired with solid research and analysis, LEAP also publishes policy analyses on issues affecting the API community as well as research on corporate, foundation and nonprofit governance in order to understand the mechanism that creates successful models of API leadership representation.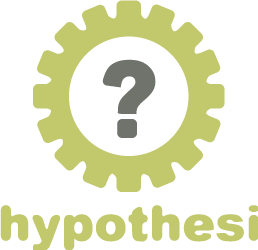 Hypothesi, LLC
Established as a boutique consulting firm in 2007, Hypothesi's primary mission is to provide efficient, high quality program evaluation and "just-in-time" data analysis capacity enhancement across multiple industry sectors, with an emphasis on education-related and health & human service entities. Hypothesi's services have expanded to include nonprofit impact assessments, corporate social responsibility portfolio assessment and external grant evaluation. As the founder and CEO of Hypothesi, Dr. Juliane Blazevski is committed to providing rigorous, yet accessible, program evaluations that are sensitive to cultural and contextual factors, designed to build internal evaluation capacity, and are meticulously tied to a program's underlying mission statements and objectives. Company areas of expertise include research design, survey development, advanced statistical analysis, K-12 performance data analysis, positive youth development and career pipeline program evaluation, achievement motivation, cross-system collaboration and 21st century skill development.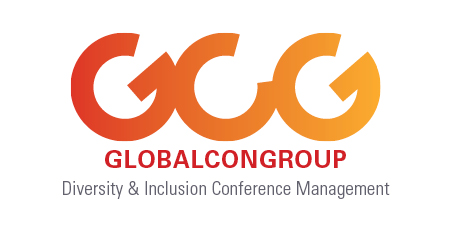 GlobalCon Group, LLC
GlobalCon Group LLC is a global diversity and inclusion [D&I] conference management firm based in Washington, D.C. GlobalCon Group LLC designed, manages and executes D&I initiatives, furthering innovation and engagement of the workforce leading to business growth across the global marketplace. In addition to global corporations, GlobalCon Group LLC collaborates with and offers services to academia and nonprofit organizations in the United States, Asia and Europe.